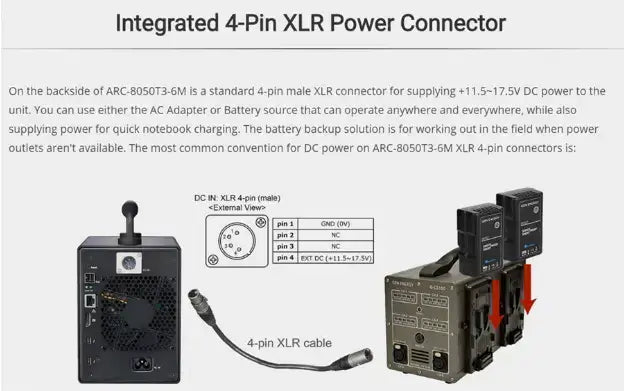 SUMURI Mac Forensics Lab Starter Kit
Sale price

€3.499,00 EUR
Regular price
(/)
Sold outSave €-3.499,00
Tax excluded. Shipping calculated at checkout
LANCologne is an official partner of SUMURI .
---
Description
About the product
As technology evolves, it becomes increasingly challenging to keep up with the ever-changing landscape of Mac imaging and analysis. That's where the Mac Forensics Lab Starter Kit from SUMURI comes in!
If you're tired of struggling to keep up with Apple's constant updates and changes to its products, then this bundle is for you. It includes everything you need to tackle the world of Mac forensics with confidence.
This starter kit comes with two essential tools for Mac acquisition and analysis, RECON ITR and RECON LAB. These tools are designed to work seamlessly together, allowing you to get the most out of your analysis.
To top it off, you can also choose from two Mac models that are specifically designed to handle any Mac case you encounter. Plus, you can purchase extra years of maintenance for these tools at a discounted price.
And if you need more storage space, you can opt for an external Thunderbolt ARECA Raid that provides incredible speed without sacrificing transfer speeds. With the Mac Forensics Lab Starter Kit, you can rest assured that you'll have everything you need to handle any Mac-related challenge that comes your way.
Technical specifications
Mac Forensics Lab Starter Kit
RECON LAB is SUMURI's flagship forensic analysis suite designed from the ground up on macOS to utilize Mac's power and give examiners access to an entirely new realm of data.
RECON LAB takes traditional computer forensics and revitalizes it to be more in line with 21st-century technologies through many unique and revolutionary features using native macOS libraries, sequential processing into both analysis and reporting, fully automated processing of many different operating systems, and much more
RECON ITR is a one of a kind solution that acquires and processes Macs like no other tool on the market. This marvel of forensic innovation is built from the ground up on macOS using Mac's full power instead of fighting against it.
RECON ITR requires no reverse engineering and is not ported from other operating systems, which means more data and more accurate results. This also gives RECON ITR the ability to include bootable and live solutions for almost any Mac circa 2007, including T2 and Apple Silicon machines.
SUMURI has designed RECON ITR with the customer in mind, ensuring examiners have the most versatile tool available when changes occur to Apple hardware or Mac operating systems. RECON ITR accomplishes this and much more by including unique and revolutionary features while keeping the price significantly lower than competitors.
RECON ITR includes PALADIN PRO at no extra charge to support imaging and triage of macOS, Windows, and Linux.
PALADIN, SUMURI's bootable Linux distribution, was created as an opportunity to give back to the forensics community.
PALADIN PRO is a preconfigured USB with 64-bit and 32-bit versions of PALADIN and PALADIN EDGE on a new USB drive that now features connections for both USB Type-A and C! This eliminates having to carry multiple disks and supports the widest variety of hardware.
PALADIN includes over 150 pre-compiled open-source tools and our PALADIN ToolBox. The PALADIN ToolBox features imaging, hashing, image conversion, selective logical imaging, imaging of unallocated space, and automatic write blocking
PALADIN has been court-tested and is used by thousands of forensics examiners around the globe.
PALADIN PRO now includes CARBON preinstalled for examiners who would like to buy a license!
MacBook Pro Apple M2
The 13-inch MacBook Pro combines Apple's M2 Chip with everyone's favorite form factor to create the world's most powerful and affordable laptop. In this Mac, the Apple M2 Chip boasts incredibly fast speeds, extremely long battery life, and SSD speeds that were never before seen in a laptop of this caliber. This model, in particular, features Apple's fastest single-core processing speeds out of its entire lineup, perfect for use with a tool like RECON LAB. This combination of power and efficiency is perfect for examiners who frequently travel and need a Mac to keep up with their forensic needs.
Specs:
Apple M2 Chip with 8-core CPU and 8-core GPU
16-core Neural Engine
16GB unified memory
256GB SSD storage
13-inch Retina display with True Tone
Two Thunderbolt / USB 4 ports
Note: The main factor to keep in mind with Silicon-based Macs is that the RAM and SSD are built-in to the processor and are not upgradable after purchase.
Mac Mini Apple M2
Apple's new Mac Mini, with its new proprietary M2 processor, is now one of the most powerful and cost-effective Mac available. The M2 chip has one of the fastest single-core processing power of any Mac and higher multi-core performance than most of the Mac lineup. With this bundle, examiners get exemplary CPU and GPU speeds to make the analysis process more efficient than ever before for the lowest possible price.
Specs:
Apple M2 Chip with 8-core CPU and 8-core GPU
16-core Neural Engine
16GB unified memory
256GB SSD storage
Note: The main factor to keep in mind with Silicon-based Macs is that the RAM and SSD are built-in to the processor and are not upgradable after purchase.
Thunderbolt 3 Desktop Storage (ARC-8050T3-6M)
Drive Bays: 6(M) x SAS 12 Gb/s
Disk Support: 2.5″ 12 Gb/s SAS/SSD or 6 Gb/s SAS/SATA/SSD
Cache Memory: 2 GB DDR3 1866
Cooling: 1 x 2700 rpm fans
Power Supply: 135 W
Connections:
2 x Thunderbolt 3
1 x DisplayPort
1 x SFF8644 miniSAS expansion port for connecting JBOD for storage capacity scale up
RAID Level: 0, 1, 10, 3, 5, 6, 30, 50, 60, Single Disk, JBOD
Operating Temperature: 32 to 95°F / 0 to 35°C
Operating Humidity: 5 to 95% (non-condensing)
Dimensions (W x H x D): 4.84 x 6.51 x 9.11 in (123 x 165.6 x 232 mm)
Weight: 8.0 lbs / 3.6 Kg Powered by AC or DC power
Safe shipping
We will send your package safely and well packed to your address.
Fast customer service
Our customer service is happy to answer any questions you may have.
100% security
With us you get absolute security, thanks to SSL encryption.
Secure payment
We offer you a secure payment in advance.