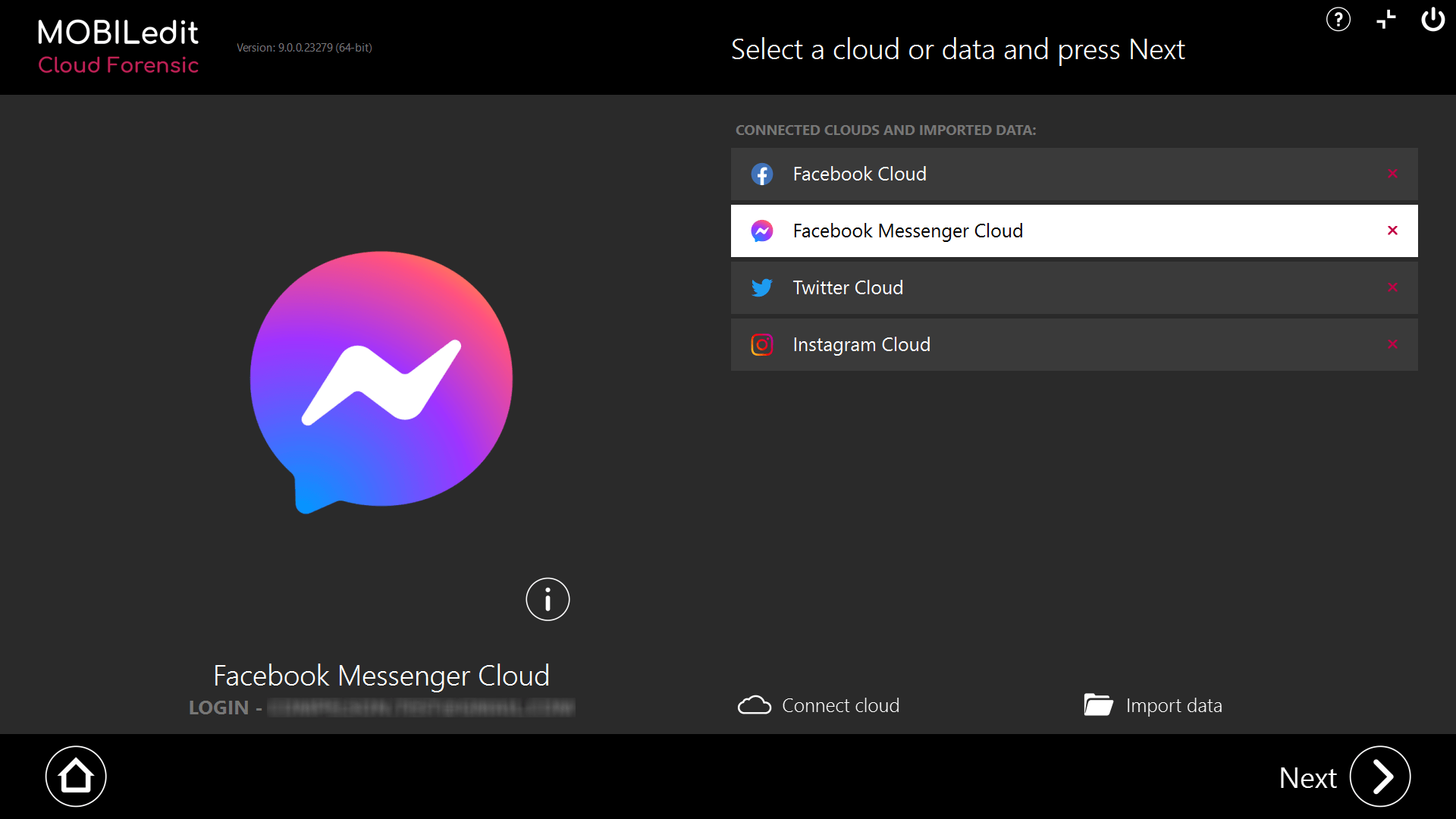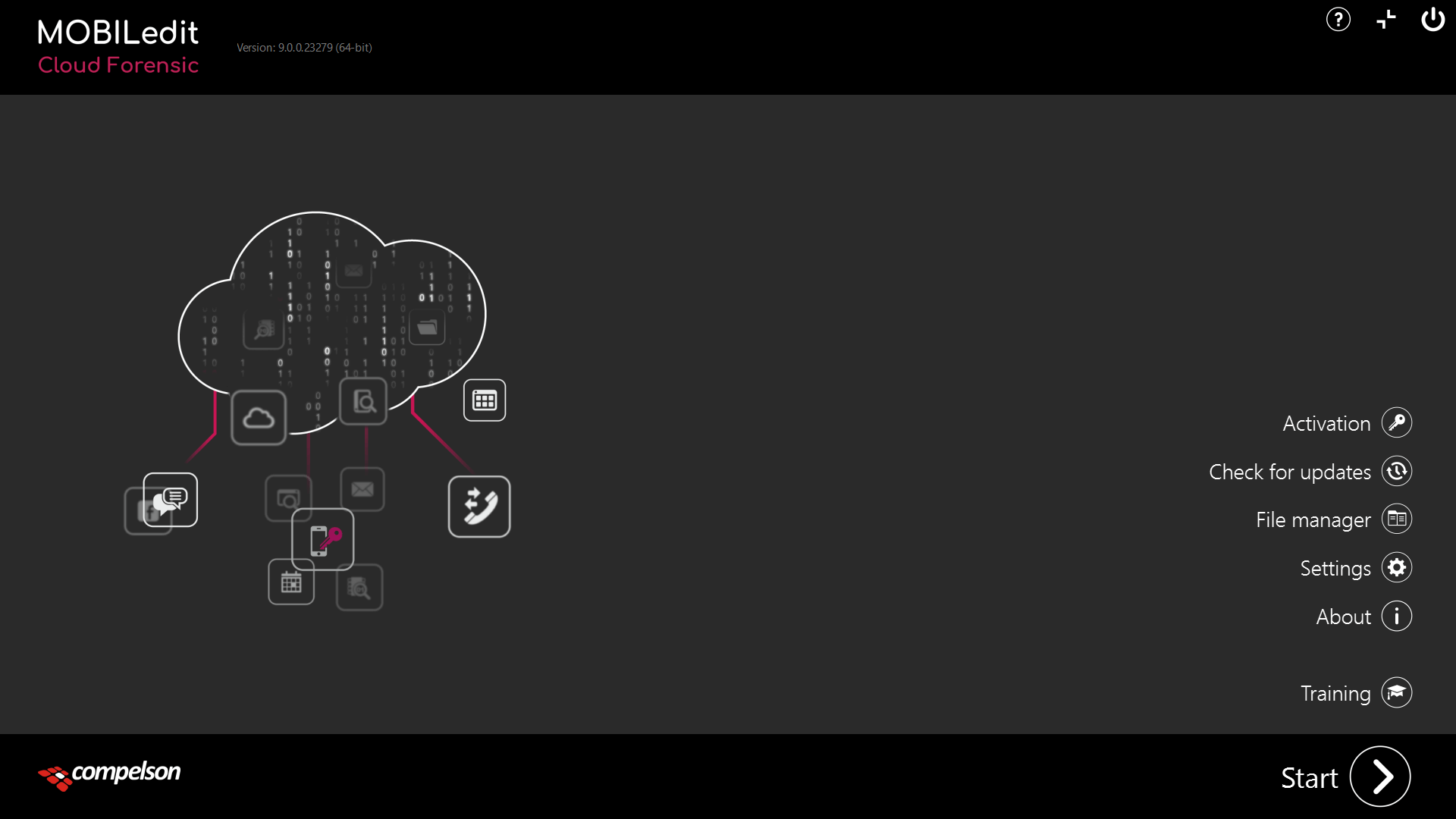 MOBILedit Cloud Forensic
Sale price

€1.000,00 EUR
Regular price
(/)
Sold outSave €-1.000,00
Tax excluded. Shipping calculated at checkout
Your advantage : No customs duties and no import tax within the EU.
Get a suspect's complete digital footprint
---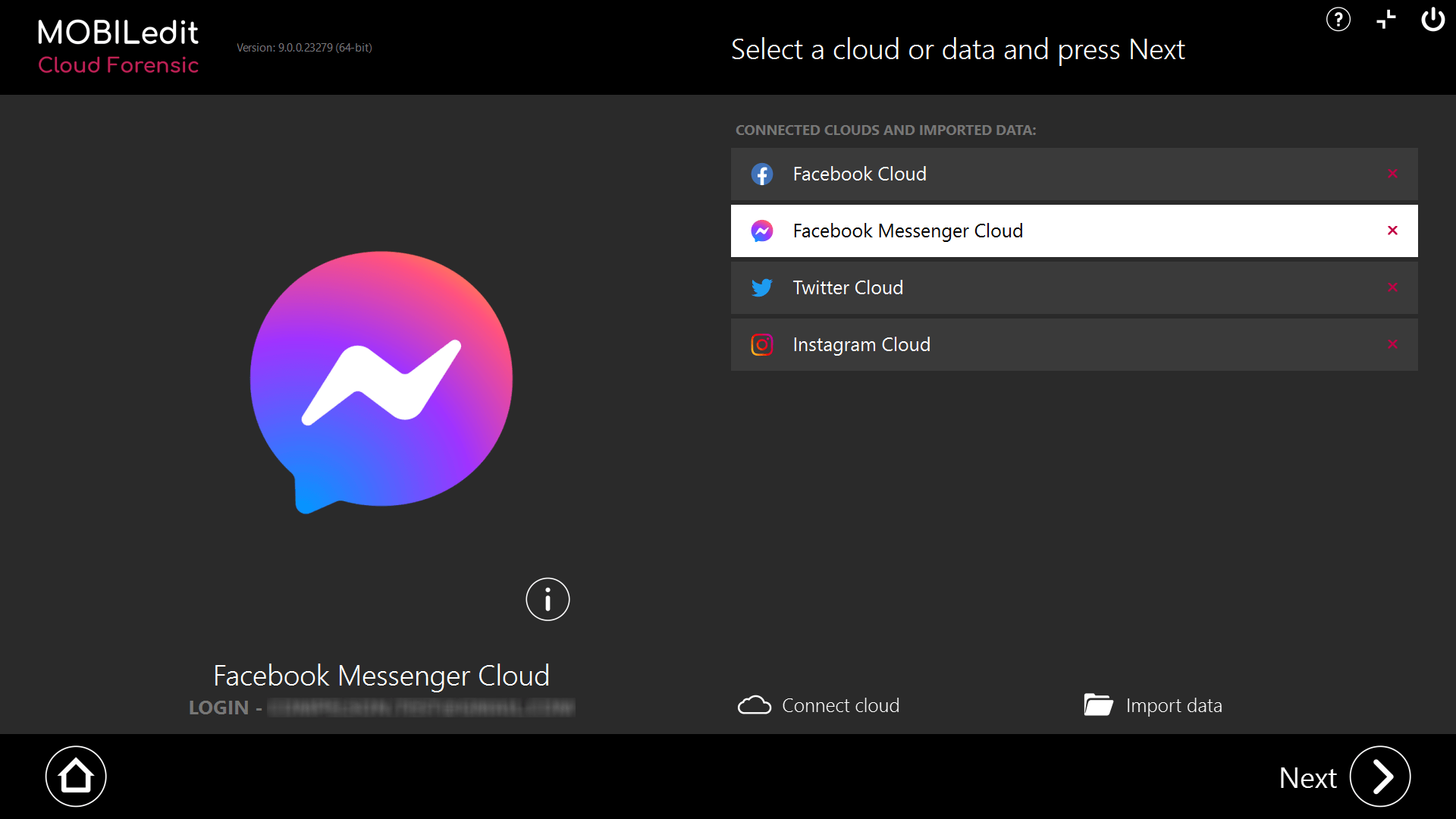 The MOBILedit Cloud Forensic
In today's digital universe, people interact through their phones and applications, leaving digital footprints everywhere. For a complete and successful digital investigation, it is necessary to analyze all traces. Phone forensics is extremely important, but what is stored on a mobile device is only a snapshot of the total data. The evidence found in clouds, news platforms and social networks allows a full insight into a person's life. Understand their lifestyle, activities, personality, likes/dislikes, likes and social activities through services like Facebook, Instagram, LinkedIn, Twitter, Slack or Google apps.
With a successful phone check by MOBILedit Forensic PRO, you have almost everything you need for a successful cloud extraction. This is because phone applications contain valuable credentials for most cloud services. Even without a phone, you can access data from cloud services that millions of people use every day, multiple times a day.
MOBILedit Cloud Forensic is a complete cloud forensic data downloader and report generator for the most popular services. It can start downloads immediately when authentication information is found on a phone, and it can run multiple extractions simultaneously when time is of the essence.
Available in two options, MOBILedit Cloud Forensic is suitable for both network forensic monitoring and mobile device examiners.
Integration with MOBILedit Forensic
The first option is to integrate Cloud Forensic directly with MOBILedit Forensic PRO. This option allows you to extract data from clouds via a mobile device connected to MOBILedit Forensic PRO. Credentials are extracted from the device and cloud extraction is started as part of the phone verification process. These credentials are also stored so that an investigator can use either the token or the account credentials at a later date.
standalone version
The second option is a standalone software product for examining cloud storage and cloud services without examining mobile devices. Accessing clouds using this method requires a password and username, or a token imported from another source.
Either way, you can examine more than one cloud at a time, and the extractions run concurrently, so you can work faster and retrieve more evidence quickly.
The amount of data that can be extracted is as large as the cloud account. Therefore, you need to consider storage capacity or filter by time frame at the time of extraction. In addition, depending on the service provider, tokens have an expiry date.
features you get
Automatically download clouds using an authorization token or username-password credentials. These can be found, extracted and saved on a phone during extraction and analysis with MOBILedit Forensic PRO.
Both authorization token access and username and password access are supported. An authorization token is a file stored on a computer or mobile device. It recognizes a device and account, allowing a user to log into a service without having to enter a username and password each time.
Manual access by entering a username and password.
Instant and simultaneous downloads, allowing an investigator to work effectively while extracting the maximum amount of data in the least amount of time. Time is of the essence as a user can erase all data, a token can expire, or a password can be changed.
All data can be filtered and the output customized for reporting.
Professional reports and exports in the following formats: pdf, html, xml, ufdr and excel.
Full file structure download
Supported file storage services
Crate
Dropbox
Google Drive
Microsoft OneDrive
FTP
Supported social networks and other services
Facebook
Facebook Messenger
Google Contacts, Calendar, Notes
Instagram
LinkedIn
Relaxed
Twitter
Microsoft Teams
Booking.com
Skype
Emails like Gmail, Outlook and many others via POP3 and IMAP protocols
and more
Why clouds?
It is estimated that by 2025 half of the world's data will be in the cloud, which is 100 zettabytes. That's 100 billion terabytes of data. *
The average person stores 500GB of data in their personal cloud storage. When it comes to text documents alone, the average person stores around 130 GB of them in the cloud, which is equivalent to 10 million sheets of paper. Now imagine how much evidence could be hiding there. **
With more than 2 million monthly downloads, Facebook Messenger is one of the leading messaging platforms in the USA. More than 20 billion messages are exchanged between companies and users every month via Facebook Messenger. ***
For more information or to request support for a specific cloud, please fill out the contact form on our website. A member of our team will then be happy to help you.
Safe shipping
We will send your package safely and well packed to your address.
Fast customer service
Our customer service is happy to answer any questions you may have.
100% security
With us you get absolute security, thanks to SSL encryption.
Secure payment
We offer you a secure payment in advance.